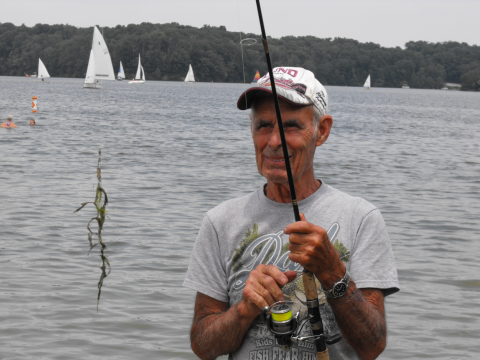 Come to Cowan Lake on September 9th. Beginning at 11:30 and running till you need to go home. You will need to bring a few things: whatever you want to grill for your entree and a picnic dish to pass. Table service, cups, water and condiments will be provided. You will want to bring a comfortable chair or blanket for seating; water toys (boats, kayaks, fishing stuff); land toys (frisbees, corn hole, badmitten); and bring a friend!!!!!! Come for fellowship in God's second book - nature.
We will set up between the handicapped peer and the boat docks off State Route 350. You can get to our picnic area by either Yankee Road or Beechwood Road. We are not up in the beach area! Keep going around the road and you will see where we have set up - there will be signs. 
Come for good food and fellowship!